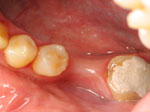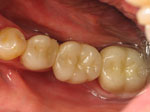 A dental bridge is a device used to fill the space where a tooth has fallen out or been removed. A typical dental bridge consists of a pontic (a filler tooth) that is attached to two surrounding crowns (abutments). Once complete, this bridge structure is bonded or cemented into the mouth. Without the use of a bridge, spaces in the mouth from missing teeth can cause multiple teeth to shift, lead to malocclusion (bad bite) and/or jaw problems, and may spur periodontal (gum) disease. Dental bridges safeguard the integrity of existing teeth and help maintain a healthy, vibrant smile.
We want to hear from you.
If you have questions, send us an inquiry and we will get back to you as soon as we can!